Please visit
WatchSoMuch.com
for our official address, Most functionalities will not work on unofficial addresses.
Life of Pi (2012) 1080p BrRip x264 - YIFY [MP4]
Basic Info
Size:
1.9 GB (2,038,818,137 bytes)
Source:
Bluray Rip (Best quality A/V)
Quality:
Video: 10/10 Audio: 10/10 (1 Votes)
Resolution:
FullHD (1080p)
Torrent details
Hash:
db19274e188060b2815860d1d61e5c0daf8807f5
Upload Date:
6/24/2015 12:31:17 PM (3 years, 5 months ago)
Life of Pi (2012)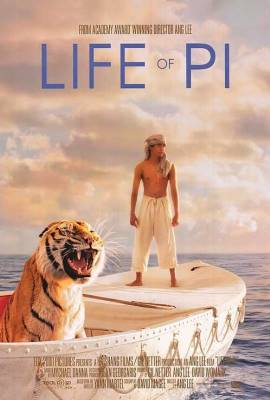 Adventure, Drama, Fantasy
USA, Taiwan, UK, Canada (English, Tamil, French, Japanese, Hindi, Chinese)
127 min
Bluray

10/10

10/10

38

Updated on 2017 Jun 20

Won 4 Oscars. Another 78 wins & 129 nominations.

86,792 Downloads
Buy ExpressVPN for only $6.67/Month
(30-day money-back guarantee)
Cast:
Suraj Sharma

,

Irrfan Khan

,

Adil Hussain

,

Ayush Tandon

,

Gautam Belur

,

Rafe Spall

,

James Saito

,

Tabu

,

Jun Naito

,

Andrea Di Stefano

,

Ayaan Khan

,

Shravanthi Sainath

,

Mohd. Abbas Khaleeli

,

Vibish Sivakumar

,

Gérard Depardieu
Synopsis
In Canada, a writer visits the Indian storyteller Pi Patel and asks him to tell his life story. Pi tells the story of his childhood in Pondicherry, India, and the origin of his nickname. One day, his father, a zoo owner, explains that the municipality is no longer supporting the zoo and he has hence decided to move to Canada, where the animals the family owns would also be sold. They board on a Japanese cargo ship with the animals and out of the blue, there is a storm, followed by a shipwrecking. Pi survives in a lifeboat with a zebra, an orangutan, a hyena and a male Bengal tiger nicknamed Richard Parker. They are adrift in the Pacific Ocean, with aggressive hyena and Richard Parker getting hungry. Pi needs to find a way to survive.