Please visit
WatchSoMuch.com
for our official address, Most functionalities will not work on unofficial addresses.
What the Waters Left Behind (2017)
- Also known as "Los olvidados"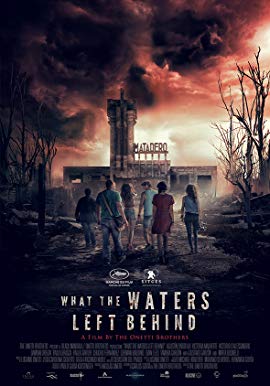 Director:
Luciano Onetti

,

Nicolás Onetti
Cast:
German Baudino

,

Paula Brasca

,

Mirta Busnelli

,

Victorio D'Alessandro

,

Damián Dreizik

,

Chucho Fernandez

,

Tamara Garzón

,

Pablo Guisa Koestinger

,

Victoria Maurette

,

Agustín Pardella

,

Paula Sartor
Synopsis
The plot revolves around a group of young people that take a trip to the ruins in order to film a documentary about Epecuen. Ignoring the warnings, and after a brief tour, they get stranded in the abandoned village. Contrary to what they thought, they begin to realize that they are really not alone.