Please visit
WatchSoMuch.com
for our official address, Most functionalities will not work on unofficial addresses.
Hyena 2014 720p BluRay H264 AAC-RARBG [MP4]
Basic Info
Size:
1.4 GB (1,454,720,192 bytes)
Source:
Bluray Rip (Best quality A/V)
Quality:
Video: NA/10 Audio: NA/10 (0 Votes)
Torrent details
Hash:
E76C5FD3AE53F7A9D62CC474B6E5CA4E6B6B3FFF
Upload Date:
1/9/2019 10:02:07 AM (2 weeks, 15 hours ago)
Hyena (2014)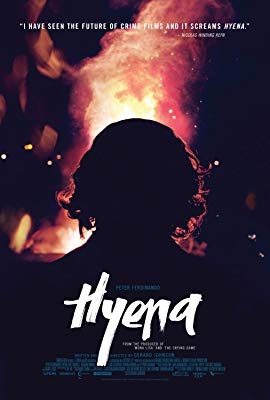 Cast:
Peter Ferdinando

,

Stephen Graham

,

Neil Maskell

,

Elisa Lasowski

,

MyAnna Buring

,

Richard Dormer

,

Gordon Brown

,

Tony Pitts

,

Orli Shuka

,

Gjevat Kelmendi

,

Thomas Craig

,

Lorenzo Camporese

,

Shaban Arifi

,

Alfred Doda

,

Mem Ferda
Synopsis
Michael Logan is a police detective in London. His area is drugs and this brings him into contact with European drug syndicates. Logan is happy to turn a blind eye to their dealings, for a cut, or confiscate suppliers' merchandise for their own profit. So far he and his equally-crooked police colleagues have done quite well out of this. Then a deal he was planning with a member of a Turkish drug cartel goes sour and the balance of power swings to an Albanian gang, run by two brothers, the Kabashis. Logan quickly aims to provide the Albanians with the same service he provided the Turks, but they aren't easily lead. Meanwhile, he an his colleagues are being investigated by Internal Affairs. Just to make his life more complicated, he has been seconded to a vice task force, run by a former colleague whom he does not get along with.